We offer:
Custom Packaging and Shipping
Produce Prototypes
Assembly Work
Saw Cutting
Routing
Drilling
Glueing
Bending
Polishing
Laser cutting Shapes and Engraving
Prototypes to Full Production Runs Are just some of the services we offer.
Custom Acrylic Fabrication
Bullseye Plastics, Inc. has been locally owned and operated since 1995. Our commitment to quality, precision and excellence has kept us in the forefront of plastic technology today. We strive for perfection in everything we do, big or small. Please give us a call or e-mail us so we can quote you on your next acrylic job. With our wide variety of workmanship we can provide a quality product for a reasonable price. Here at Bullseye Plastics, Inc. we aim to please.
For more details on any of our cases, just e-mail us or call Phone: 651-458-9686.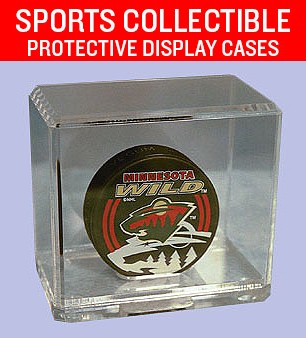 Sport Collectible Protective Ball Display Case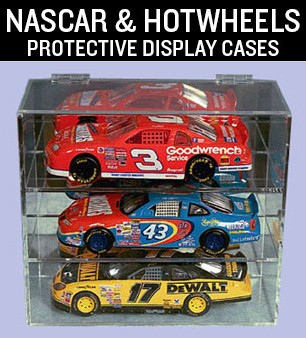 Nascar & Hot Wheels Protective Display Cases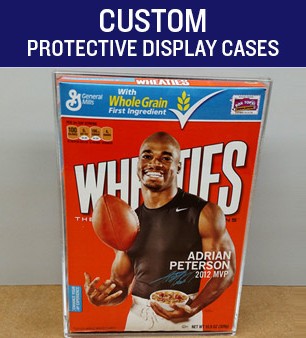 Household Collectible Plastic Display Cases